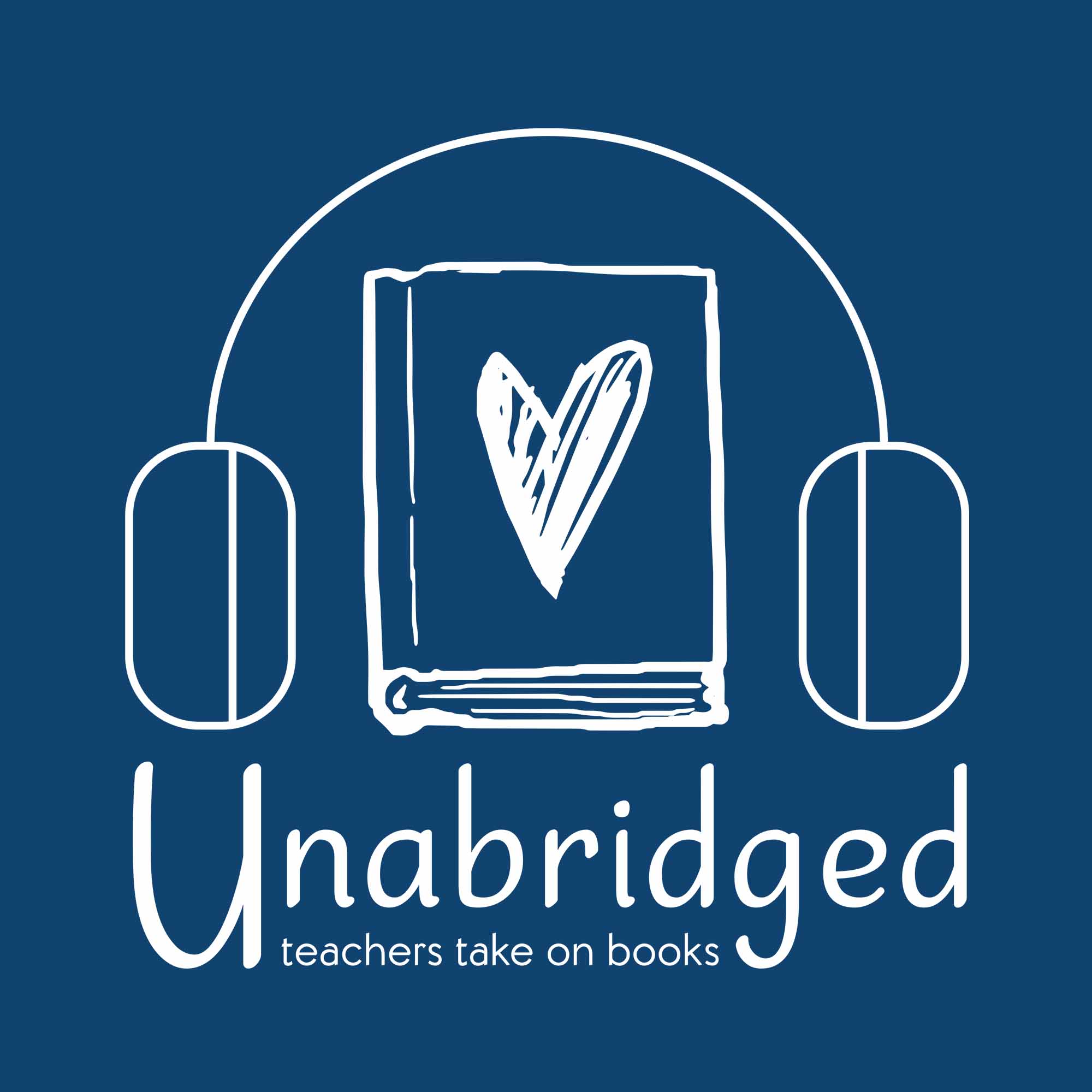 Bonus Episode: Interviews with Gus Bus Kids, K-2 and 3-5 - I love it!
May 18th, 2019 by Unabridged
In this Unabridged Bonus episode, we share our experience with the Gus Bus, a mobile literacy program that also offers this after-school component. We met with two groups, K-2 and 3-5, to talk a little bit about podcasting, share some favorite children's books, and get some great recommendations from the Gus Bus students. 
We loved hearing the students' excitement as they learned about Unabridged, quizzed us about our level of fame, and expressed great enthusiasm about books and reading. To learn more about the Gus Bus program, check out their website.
books we read and discussed
*Susan Verde's I Am Peace: A Book of Mindfulness, illustrated by Peter H. Reynolds
*Matt de la Peña's Last Stop on Market Street, illustrated by Christian Robinson
*Jacqueline Woodson's The Day You Begin, illustrated by Rafael López
*Jason Reynolds's Ghost
Gus Bus kids' recommendations
*Jack Chabert's ​The Locker Ate Lucy
*Dav Pilkey's ​The Adventures of Captain Underpants
*Dav Pilkey's Dog Man series
*Steve Jenkins's Actual Size
*Greg Farshtey's Way of the Ninja (first in the Ninjago series)
*​Max Brallier and Douglas Holgate's The Last Kids on Earth
*Lemony Snicket's A Series of Unfortunate Events series (Netflix series)
*Raina Telgemeir's Smile, Ghosts, and Kristy's Great Idea (first in the new Baby-Sitters Club graphic novels)
*J. K. Rowling's Harry Potter series; the first book is Harry Potter and the Sorcerer's Stone
*Laura Numeroff and Felicia Bond's If You Give a Mouse a Cookie
*Dan Gutman and Jim Paillot's Mrs. Master Is a Disaster
*Paul Tobin's Plants vs. Zombies
*Kimberly Brubaker Bryan's The War that Saved My Life
*Greg Logsted's Alibi Junior High
*Author Chris Van Allsburg (check out his Jumanji)
*Jeff Kinney's The Getaway (from the Diary of a Wimpy Kid series)
​
Check out what's coming up next.
want to support unabridged?
Become a patron on Patreon.​
Follow us @unabridgedpod on Instagram.
Like and follow our Facebook Page.
Follow us @unabridgedpod on Twitter.
Subscribe to our podcast and rate us on iTunes or on Stitcher.
Check us out on Podbean.
Share