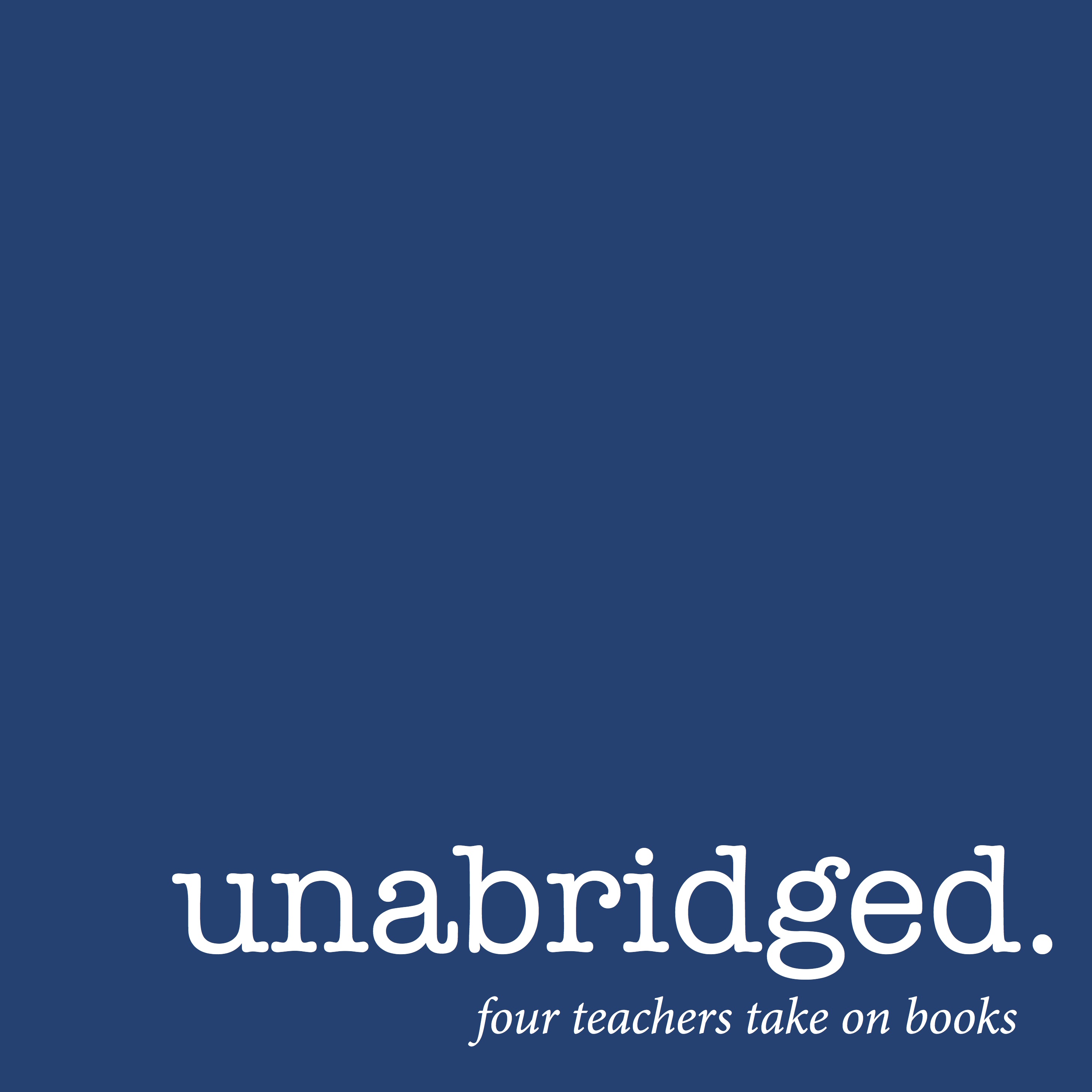 I Had All the Feels: Nicola Yoon's EVERYTHING, EVERYTHING (YA Book Club)
Feb 2nd, 2018 by Unabridged
Spoilers are inevitable throughout our discussion, so check out the timeline if you want to avoid them.
timeline
*Introduction and Summary of the Book: 0:00-0:45
*Main Discussion: 0:46-28:08 - Spoilers at 11:10 (skip to Book Pairings!)
*​Book Pairings: ​28:09-41:06
Classroom Connections: 41:07-45:48

book pairings
*Jen - Sandhya Menon's When Dimple Met Rishi
*Ashley - Amy Chua's Battle Hymn of the Tiger Mother
*Sara - Kathryn Erskine's Mockingbird
*Jenni - John Green's The Fault in Our Stars

what's coming up next?
*Episode 4, Short Story Episode - Our Young Relatives' Favorite Reads
*Episode 5, Our Book Club's Book - One of Us Is Lying by Karen M. McManus
*Episode 6, Short Story Episode - Recommended Series
*Episode 7, Young Adult Book - Turtles All the Way Down​ by John Green
want to support unabridged?
*Follow us @unabridgedpod on Instagram.
*Follow us @unabridgedpod on Twitter.
*Subscribe to our podcast and rate us on iTunes or on Stitcher.
*Check us out on Podbean.
Share