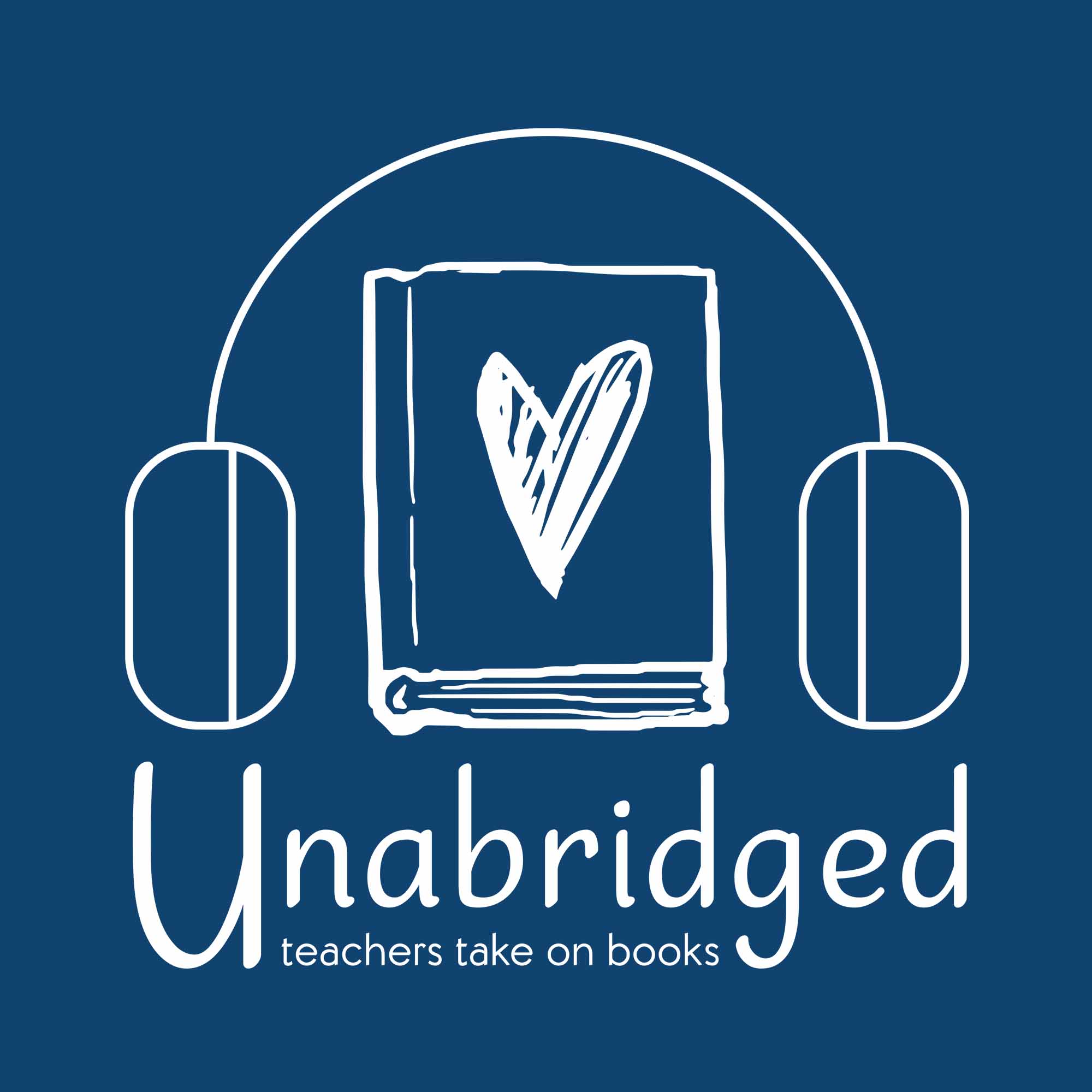 Julie Murphy's DUMPLIN' - Finding Your Own Way
Mar 6th, 2019 by Unabridged
In this Unabridged Book Club episode, we discuss Julie Murphy's YA lit novel, Dumplin'. 
When "self-proclaimed fat girl" Willowdean Dickson decides to shake things up in her small town by entering her former beauty queen mother's beloved beauty pageant, she learns more about herself than she anticipates.
"I think you gotta be who you want to be until you feel like you are whoever it is you're trying to become. Sometimes half of doing something is pretending that you can."
Spoilers are inevitable throughout our book club discussion, so consider whether or not to listen if you haven't yet read the book Dumplin'!
​
timeline
*Introduction and Summary of the Book: 00:00 - 01:30
*Main Discussion: 01:30 - 42:40
*​Book Pairings: 42:50 - 49:24
*Classroom Connections: 49:24 - 56:36

book pairings 
*Ashley - Dhonielle Clayton's The Belles
*Jen - Isabel Quintero's Gabi, a Girl in Pieces
*Sara - Sharon Huss Roat's How to Disappear

other mentions 
*Erin Jade Lange's Butter
*Jennifer Niven's Holding Up the Universe
*Carolyn Mackler's The Earth, My Butt, and Other Big Round Things
*Laurie Halse Anderson's Wintergirls
*A. S. King's Reality Boy
*A. S. King's Everybody Sees the Ants

Check out what's coming up next.
want to support unabridged?  

Become a patron on Patreon.​

Follow us @unabridgedpod on Instagram.

Like and follow our Facebook Page.

Follow us @unabridgedpod on Twitter.

Subscribe to our podcast and rate us on iTunes or on Stitcher.

Check us out on Podbean.
Share