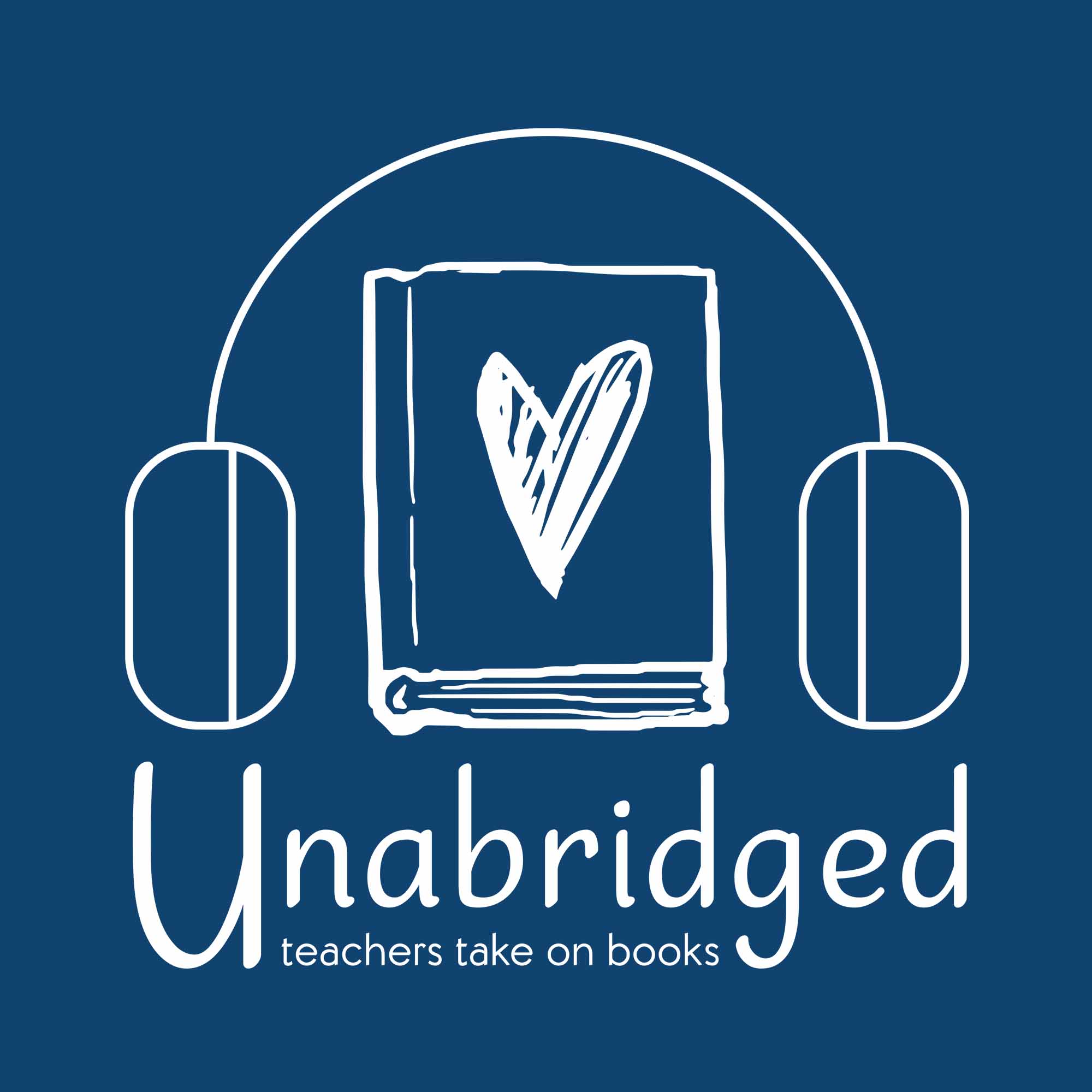 Virginia Festival of the Book (Jason Reynolds, Laurie Halse Anderson, and more!) - Loving Every Minute
Apr 17th, 2019 by Unabridged
In this Unabridged podcast episode, we focus on our field trip to the Virginia Festival of the Book, held in Charlottesville, VA, from March 20-24. We offer our impressions of four sessions, including a dream conversation between Jason Reynolds and Laurie Halse Anderson and a serendipitous afternoon when we got to see the April Book Club Book authors Beth Macy (with Chris McGreal) and Jarrett Krosoczka in back-to-back sessions.
You can find out more information about the annual festival here.
timeline
*American Addictions: Our Opioids Crisis: 00:00 - 11:31
*Carol Troxell Reader: Jarrett Krosoczka: 11:31 - 17:51
*Hate / Speech: Confronting Discrimination with Free Expression: 17:51 - 29:07
*Writing Tough Topics with Laurie Halse Anderson and Jason Reynolds: 29:07 - 43:17
books mentioned from VA Festival of the Book Authors 
*Beth Macy's Dopesick: Dealers, Doctors, and the Drug Company that Addicted America
*Chris McGreal's American Overdose: The Opioid Tragedy in Three Acts 
*Jarrett J. Krosoczka's Hey, Kiddo: How I Lost My Mother, Found My Father, and Dealt with Family Addiction
*Arjun Sethi's American Hate: Survivors Speak Out
*Nadine Strossen's Hate Speech: Why We Should Resist it with Free Speech, Not Censorship
*Laurie Halse Anderson's Shout
*Jason Reynolds's Track series
other mentions 
*Michelle Alexander's The New Jim Crow: Mass Incarceration in the Age of Colorblindness
Check out what's coming up next.
want to support unabridged?
Become a patron on Patreon.​
Follow us @unabridgedpod on Instagram.
Like and follow our Facebook Page.
Follow us @unabridgedpod on Twitter.
Subscribe to our podcast and rate us on iTunes or on Stitcher.
Check us out on Podbean.
Share